If you're looking for a system that can meet the needs of a wide range of professional audio applications, then check out the MOTU 16A hybrid audio interface. With 16 balanced analog inputs and outputs, the 16A serves as an excellent conduit for your outboard microphone preamplifiers and other studio gear, and an additional 16 channels of ADAT I/O on optical ports provide you with plenty of expansion for multi-channel mic pres and more. Thanks to its Thunderbolt connectivity, latency is no hurdle for the 16A, though the onboard DSP mixer offers latency-free routing for monitoring and mixing. MOTU's AVB Ethernet lets you network multiple AVB interfaces to your 16A, and advanced capabilities even let you use it as a standalone, iPad-controlled digital mixer if you like.
Audio Quality
64 audio channels: A feast of analog and digital I/O
Sixteen balanced/unbalanced TRS analog inputs and outputs, plus 2×8-channel ADAT optical ports, delivering a total of 32 inputs and 32 outputs. Use the 16A for expanded analog I/O for your computer, or as a flexible, comprehensive patchbay and mixer. Or both!
Super audio quality
Pure sound, without compromise
The 16A employs latest-generation ESS Sabre32 UltraTM converters, known for their industry-leading performance, together with expertly engineered analog circuits that reflect more than three decades of pro audio engineering expertise. The result? The 16A achieves actual, measured performance of 123 dB dynamic range(A- weighted, 20 Hz to 20 kHz) on its balanced TRS analog outputs.
| | | |
| --- | --- | --- |
| | Dynamic Range | THD+N |
| Line Out | 123 dB | -110 dB |
| Line In | 117 dB | -110 dB |
Ultra-low I/O latency
State-of-the art latency performance
Every digital audio workflow has some latency. The only question is, how much? In the case of the 16A, the answer is, not much at all. In the 16A, latency is measured in a handful of samples, from the time an audio signal first goes digital to its arrival somewhere else (to an output, the mixer, or the computer). By keeping latency this low in the hardware, the 16A helps minimize latency introduced by your host software. Over Thunderbolt, round trip host latency is an impressive 1.4 ms, from analog in, through the host, to analog out (@ 96 kHz with a 32-sample host buffer).

Thunderbolt technology
Plug-and-play ease with massive bandwidth
Thunderbolt lets you connect displays, hard drives and other peripherals to your computer, along with the 16A, and the Thunderbolt bus won't even break a sweat. But more importantly, Thunderbolt gives you an astonishing 256 channels of computer I/O (128 in and out).You can use them to route audio to the physical inputs and outputs on the 16A, plus the 48-channel mixer inside the 8M, plus audio network streams. Along with the 1248 and 16A interfaces, the 16A is the first and only interface to combine Thunderbolt I/O connectivity with AVB audio networking.
Audio class compliant USB 2.0
Broad compatibility with future-proof connectivity
Don't have a Thunderbolt-equipped computer yet? Hi-speed USB 2.0 provides across-the-board compatibility with pretty much all laptops and desktops. The 16A is USB audio class compliant, which means you enjoy OS-level USB compatibility and support, including iPad support (with a camera connection kit). Since USB 2.0 devices are compatible with USB 3.0-equipped hosts, your 16A interface is a future-proof investment in your studio.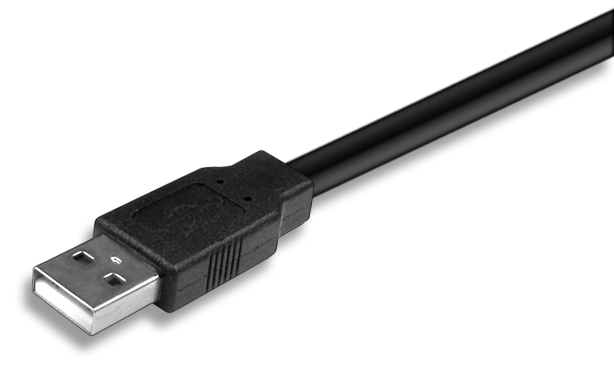 48-channel digital mixing
Control up to 12 separate stereo mixes
The 16A is equipped with a 48-channel digital mixer designed just like a large format mixing console. The 48 inputs can take signal from anywhere: the physical inputs on the 16A interface itself, audio channels from host software on your computer, audio network streams, or even mixer outputs. The mixer provides 7 stereo aux busses, 3 groups, a reverb bus that can alternately serve as a 4th group, a Main mix bus and a separate Monitor bus that can serve as a solo bus. In essence: comprehensive and transparent mixing.
Modeled analog EQ and compression
Vintage processing with 32-bit floating point precision
British analog mixing consoles are renowned for their musical EQ profiles. The 16A meticulously models these classic EQs to give you the very same, magical EQ response found on these coveted desks. Each input channel also provides a classic compressor module with optional peak/RMS operation. Groups and the Main Mix bus are equipped with MOTU's Leveler™, an accurate model of the legendary Teletronix™ LA-2A™ optical leveling amplifier, known for its unique and highly sought-after Automatic Gain Control (AGC) characteristics.
Matrix routing and splitting
Put the ultimate patch-bay at your fingertips
With one click on the 16A's routing grid, you can route any source signal to any destination. Sources can be analog or digital inputs on the interface, computer channels, mixer bus outputs, or audio network streams from other devices on the network. Destinations include interface outputs, host software inputs, mixer inputs, or any other device (or computer) on the AVB network. You can even split any single input (or stereo pair) to unlimited multiple output destinations.
System expansion and audio networking
Expand your system with more I/O and Wi-Fi control
The 16A network port introduces AVB Ethernet, the new industry standard developed by the IEEE for professional audio networking. Add a second MOTU AVB interface (1248, 8M or 16A) with a simple Cat-5e or CAT-6 ethernet cable.
System expansion and audio networking
Expand your system with more I/O and Wi-Fi control
Connect up to five MOTU interfaces using a MOTU AVB Switch (sold separately).
System expansion and audio networking
Expand your system with more I/O and Wi-Fi control
Build a network with multiple interfaces and computers using standard AVB switches and network cabling, with ultra-low network latency, even over long cable runs (hundreds of meters). Stream hundreds of audio channels among devices and computers on the network.
Web app control
Control everything from your laptop, tablet, and smart phone
The software that you use to control the 16A doesn't reside on your hard drive. It's a web app served from the hardware itself. This means you can control the 16A's on-board DSP, mixing, devices settings and network audio routing from the web app software running in your favorite web browser on a laptop, tablet or smartphone connected by wire or Wi-Fi to your local area network. Use any web client on any platform- Mac, Windows, Linux, iOS, Android- as long as it shares the same network.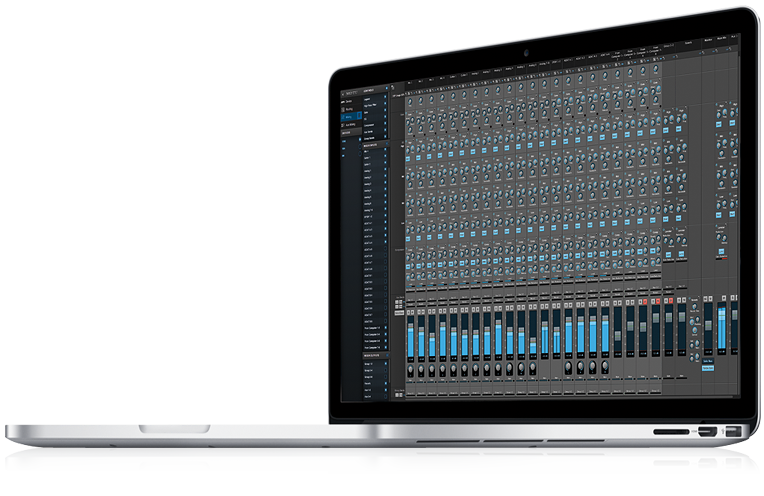 Stand-alone mixing with wireless control
Control everything from your iPAD or iPhone
Connect an Apple Airport™ or other Wi-Fi router directly to the 16A with a standard Ethernet cable and control the 16A's powerful mixing and DSP effects from your smartphone or tablet, without a computer. Great for live sound mixing!
Comprehensive metering
View all I/O activity at a glance
The large backlit 324×24 LCD lets you view all signal activity at a glance with detailed metering for all analog and digital I/O. Access hardware settings from a simple and convenient menu.
Quick Setup presets
Completely transform your MOTU interface with one click
The 16A is so flexible, it can serve many roles- in the studio, on stage, and throughout an installation. The Quick Setup menu lets you instantly reconfigure the 16A for many common situations, from operation as a standard audio interface to serving as a network "Snake" from one location to another. Once a preset is chosen, you can easily customize the routing grid and mixer settings to further suit your specific needs-and then save your own custom presets.